Rise Nonprofit Symposium
Seminars
West Shore Country Club
04.12.2023 | 8:00am - 12:00pm
Event Sponsor: Pennian Bank
Pennian Bank is proud to present the first annual Rise Nonprofit Symposium. Join a network of your peers as experts present on topics that matter to your industry. Featuring speakers from: Boyer & Ritter, Productive Fundraising, and Konhaus Print & Marketing.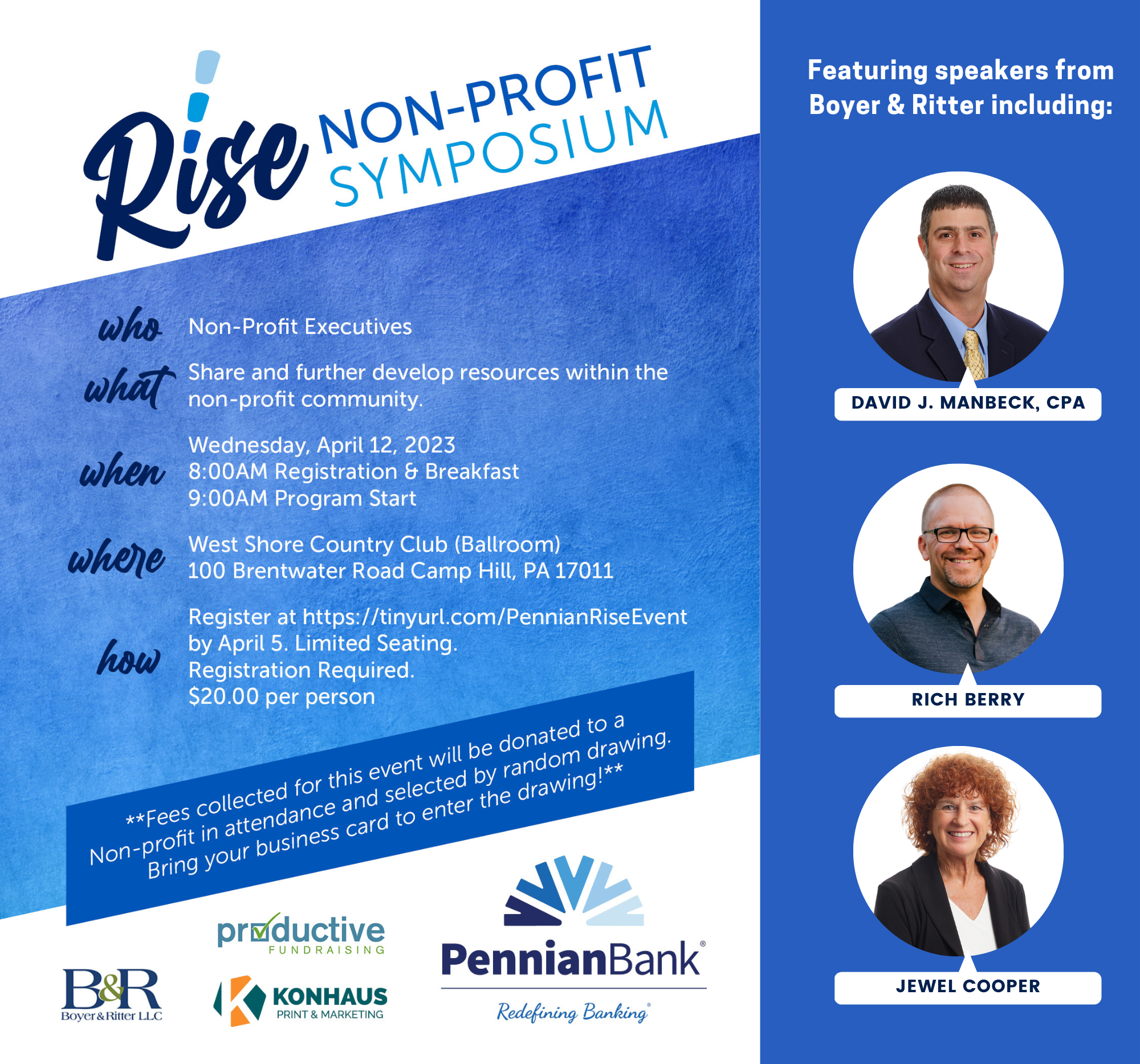 Boyer & Ritter presentations include:
Financial Reporting and Compliance: What's Important and Why it Matters"
Presented by: Dave Manbeck, CPA - Boyer & Ritter
Doing More with Less
Presented by: Rich Berry and Dave Manbeck, CPA - Boyer & Ritter
Board Member Perspective
Panel Discussion including Jewel Cooper - Boyer & Ritter
Professionals
Related Industries