Boyer & Ritter's Daniel Thompson and Jay Goldman to Present LIFO Webinar for the Pennsylvania Automotive Association
Webinars
12.15.2021 | 10:00am - 10:45am ET
Event Sponsor: PAA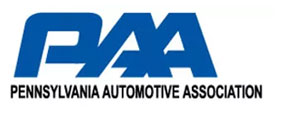 Dealers today face record-low inventory shortages nationwide, which were brought on by the COVID-19 pandemic. They were made worse by the microchip shortages.
The weak supply chain, combined with anticipated low inventories through the end of the year, could threaten your Last-In-First-Out (LIFO) recapture this tax year.
During the webinar, Boyer & Ritter's Daniel P. Thompson, CPA and Jay A. Goldman, CPA will discuss:
Threats to your LIFO recapture for tax year 2021
How inventory reductions will affect LIFO and other inventory deferral elections
Options for dealers with LIFO recapture
Tax strategies in a tax raising rate environment
Register online at paa.org/seminars.
Professionals
Related Industries