New federal shuttered venue grants can help keep theaters, museums going
COVID-19 Articles
updated 4/8/21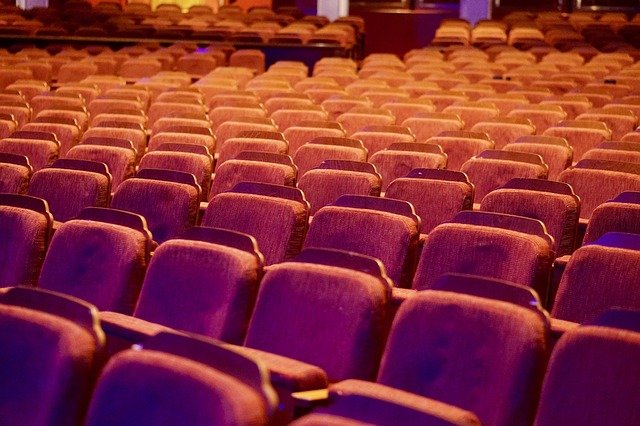 by David J. Manbeck
As the COVID-19 pandemic continues to spread economic illnesses to hometown businesses in the form of service rollbacks, temporary closures, and bankruptcies, a new federal aid program may be the medicine many small theaters, museums, zoos and "shuttered venues" need.
The federal Small Business Administration has $15 billion for its Shuttered Venue Operators (SVO) grant program and is now accepting applications (updated 4/8/21). This may be a better opportunity for eligible businesses than applying for a new Paycheck Protection Program loan – since organizations that get a PPP loan after Dec. 27 cannot receive an SVO grant. Qualifying organizations can apply through https://www.svograntportal.sba.gov/s/.
We advise businesses to consider the benefits of both programs. Companies can get 2½ times their average monthly payroll costs under PPP. The SVO grant program offers the lesser of an amount equal to 45 percent of their 2019 gross earned revenue or $10 million. Other factors that may make the SVO grant more appealing includes broader use of funds, longer period to use funds, and since it is a grant, no repayment.
Should additional details emerge from SBA about the Shuttered Venue Grant program, we will keep you updated, but the following is what we know as of the program's release in January 2021:
Qualifying for the Shuttered Venue program
According to SBA guidance, the following businesses can apply if they intend to reopen:
Live venue operators or promoters
Theatrical producers
Live performing arts organization operators
Relevant museum operators, zoos, and aquariums who meet specific criteria
Motion picture theater operators
Talent representatives are also eligible if they are managing artists or entertainers.
SVO grant applicants must submit a certification stating that the uncertainty of current economic conditions makes the assistance necessary to support their ongoing operations.
Additionally, the business must:
Have been operating as of Feb. 29, 2020
Lost 25 percent of their revenue in any given calendar quarter in 2020 compared to the same quarter in 2019 due to COVID-19
Factors that exclude participation in the program
Several factors aimed at preventing large companies from receiving grants meant for smaller, local operations can exclude participation.
Venues owned by an entity with the following characteristics are not eligible:
Publicly traded
Received more than 10 percent of gross revenue from federal funding during 2019 (excluding federal disaster funds).
Owning or operating motion picture theaters in more than one country
Owning or operating motion picture theaters in more than 10 states
Employing more than 500 FTE employees as of Feb. 29, 2020, with 30 hours or more equaling one full-time employee. Those who work 10 to 29 hours worked are considered part-time.
Operations that show or derive revenue from presenting any depictions or displays of a prurient sexual nature.
How to apply: https://www.svograntportal.sba.gov/s/
A tiered system aims to give priority to those most adversely affected first:
The first round of applications will be open to small entities with up to 50 employees:
If a venue's revenue is down 90 percent when comparing revenues from April 1 to Dec. 31, 2020 to the same period in 2019, these venues can apply in the first 14 days of the program start.
If revenue is down 70 percent when comparing April 1 to Dec. 31, 2020 to the same period in 2019, these venues can apply in the second 14 days of the program's start date.
After 28 days, the program is open to all applicants.
There is a possibility of a supplemental grant equal to half of the initial grant (22.5 percent of 2019 "gross earned revenue"). An entity would need its revenue from the most recent quarter to have declined by 70 percent compared to the same quarter of 2020.
Sixty-one days after the initial grant awards, the program will be open to entities of all sizes who have suffered a 25 % or greater revenue loss.
Additional information on qualifying venues
When calculating 2020 revenue for loss comparison, these factors are key:
CARES Act funding (i.e., PPP, EIDL, etc.) does not count as revenue.
Use the accrual method when calculating revenue.
Eligible expenses include payroll and related costs, rent, utilities, principal and interest, independent contractors (capped), maintenance, administrative costs (including licenses and fees), state and local taxes and fees, operating leases, and insurance.
Ineligible expenses include the purchase of real estate, principal and interest on loans incurred after Feb.15, 2020, investment or re-lend funds, and PAC contributions.
Businesses can use the funds for costs incurred between Mar. 1, 2020 through Dec. 31, 2021. Supplemental funds can be used through June 30, 2022.
Note: Businesses must return money from the initial grant not spent within one year of funding disbursement.
If a business does not spend its supplemental grant within 18 months of the first grant, it must return the additional funding.
Bottom line
Congress has earmarked $15 billion for these grants, with the intent of mitigating COVID-19's economic impact on venues that have been hardest hit. To apply and for more information, click here: https://www.svograntportal.sba.gov/s/
David J. Manbeck is a principal at Boyer & Ritter LLC and chairs the firm's Nonprofit practice group. He can be reached at 717-761-7210 or dmanbeck@cpabr.com
Professionals
Related Services
Related Industries