Boyer & Ritter internships ranked among top 10 nationally in accounting field
Firm's program scored in the top 100 among all internships nationally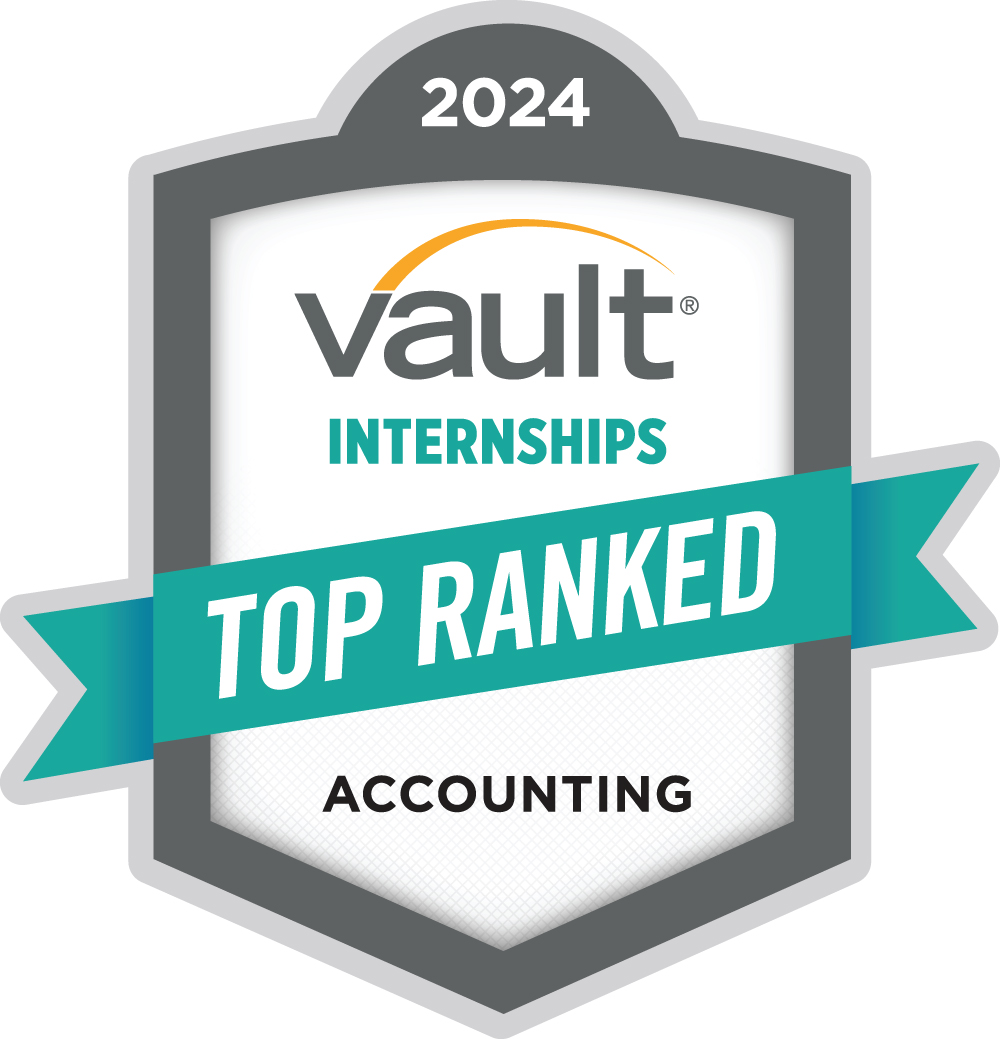 CAMP HILL, PA – Boyer & Ritter's internship program scored ninth out of the 25 top programs in the accounting industry nationwide following a survey of more than 12,000 current and former interns by career research website company Vault-Firsthand.
According to the Vault survey, Boyer & Ritter's internships also ranked 18 out of 100 top programs in any field. The findings supported feedback the firm received from many of its interns.
"I enjoyed that the tasks given are actual tasks we would be doing as full-time employees. I also appreciated how much flexibility they have with working from home versus working in the office," said a recent Boyer & Ritter intern.
"Work-life balance is something the firm takes very seriously, and because of this, my time as a person --not just as an employee -- was always respected,'' said another. "The culture is one that is very supportive and encourages asking questions and supporting each other."
For a description of the ranking and Boyer and Ritter's internship program, please visit:
"Vault's rankings are based on exclusive insider information from verified interns,'' according to the company. "From the results of these surveys, Vault ranks the most prestigious internship programs and the top internship programs in various industries in diversity, quality of life, and overall best to work for."
Based on Vault's intern survey conducted this summer, Boyer & Ritter also scored among the country's top 50 company internships in the following categories:
2024 Best Internships for Employment Prospects (#9)
2024 Best Internships for Quality of Assignments (#13)
2024 Best Internships for Real-Life Experience (#22)
2024 Best Internships for Quality of Life (#26)
2024 Best Internships for Overall Career Development (#43)
2024 Best Internships for Training & Mentoring (#44)
2024 Best Internships for Compensation & Benefits (#48)
"We are immensely proud to have our internship program recognized as one of the top initiatives nationwide," said Boyer & Ritter CEO Robert J. Murphy, CPA, CVA/ABV. "Our program is rooted in a belief that practical, hands-on experience, combined with in-depth industry insights, is paramount in preparing aspiring professionals for a successful career."
Earlier this year, Boyer & Ritter ranked 25th among the top midsize firms throughout the U.S. in Accounting Today's 2023 "Best Accounting Firms to Work For," following a selection process by the Best Companies Group. Additionally, the firm has been included on the list of Best Places to Work in PA for the 15th consecutive year.
Boyer & Ritter was also among Accounting Today's Top Mid-Atlantic Accounting Firms for a seventh straight year and again ranked among the nation's top 300 largest firms by Inside Public Accounting.
About Boyer & Ritter LLC
For nearly a century, Boyer & Ritter has provided accounting, auditing, tax, and consulting services to businesses of varying sizes and industries throughout Pennsylvania and the continental United States. Boyer & Ritter has offices in Camp Hill, Carlisle, Chambersburg, and State College.
###