Watch the Webinar - Business Relief Reboot: rethinking your PPP approach and revisiting ERTC
COVID-19 Webinars
01.26.2021 | 1PM EDT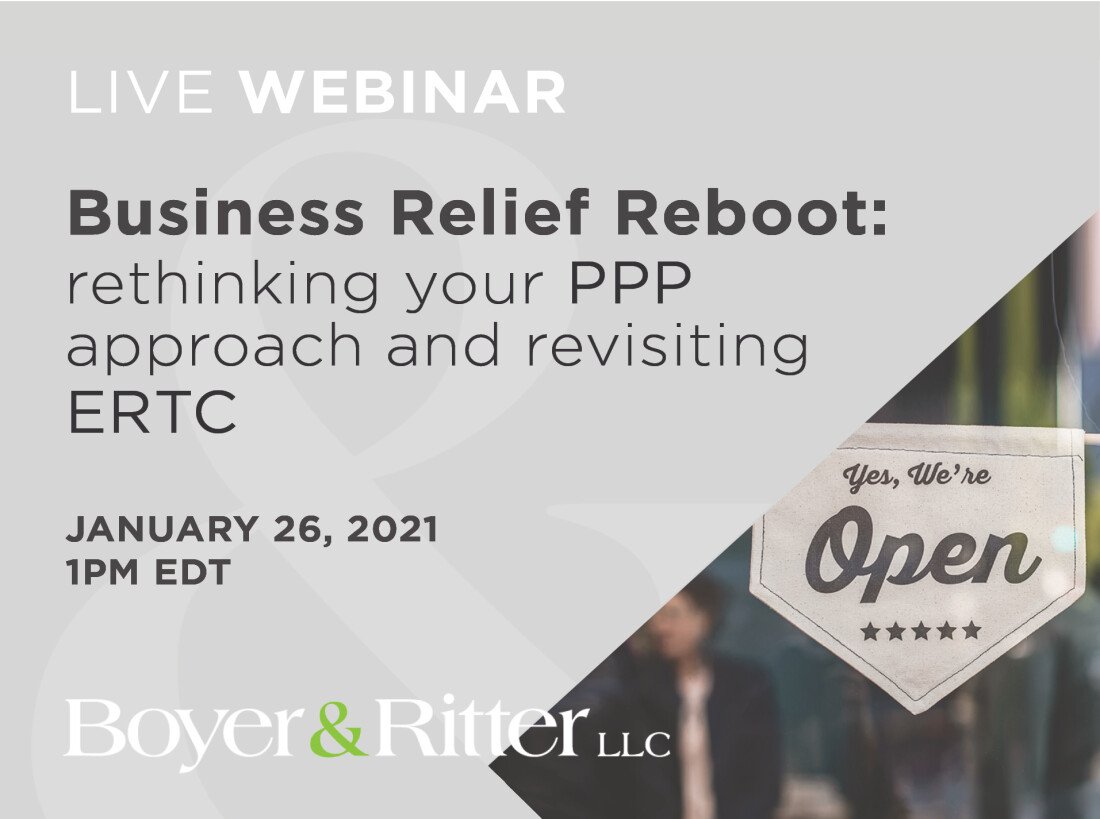 Watch the Webinar
Download the slides from the January 26 webinar.
The webinar covers:
Differences and similarities of first and second draw PPP loans
Determining your eligibility
Maximizing your PPP loan and understanding forgiveness
Coordinating relief between PPP and ERTC
Additional FAQs
Who should attend? Any businesses, sole proprietors or nonprofits that received PPP loans in the first draft and are contemplating draft two - and anyone considering their first PPP loan.
Related Materials
Professionals
Related Services