Boyer & Ritter CPAs and Consultants recognized among the Mid-Atlantic's top accounting firms for fifth straight year
News
Accounting Today Magazine
04.14.2021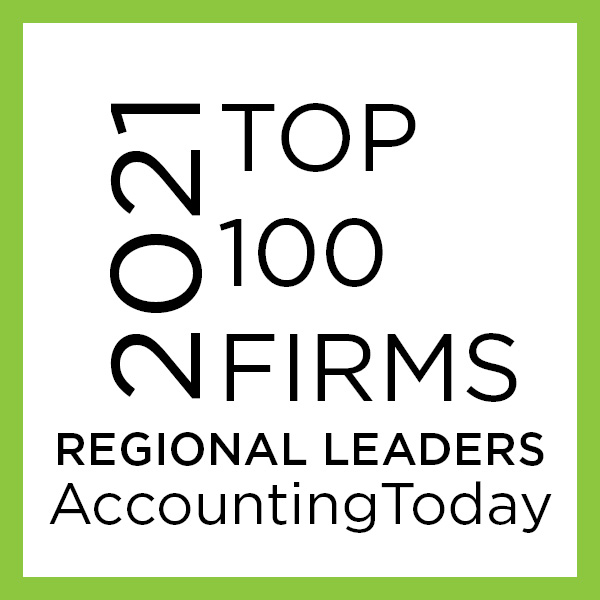 CAMP HILL, PA - For the fifth straight year, Accounting Today Magazine recognized Boyer & Ritter CPAs and Consultants as one of the top Mid-Atlantic accounting firms - one of only six Pennsylvania firms to make the list.
Accounting Today, the premier publication of the certified public accounting industry looks at New Jersey, New York, and Pennsylvania for its Mid-Atlantic list. Rankings are based on a firm's level of revenue that sets them in the top tier of their region. To learn more, visit https://www.accountingtoday.com/report/the-top-100-firms-and-regional-leaders
"This honor is only possible because of Boyer & Ritter's talented professionals and staff, who worked hard through these historically hard times to meet the needs of our clients," said Boyer & Ritter principal and CEO Robert J. Murphy, CPA, CVA/ABV. "In return, we stood by our commitment to our employees to have no layoffs, pay cuts, or furloughs."
Earlier this year, the Central Pennsylvania Business Journal editors named Murphy as one of the Harrisburg region's "Power 100 list for 2021" leaders. Boyer & Ritter in March was also recognized as one of the "Top 100 Organizations" in the state by Pennsylvania Business Central Magazine.
About Boyer & Ritter LLC
For nearly a century, Boyer & Ritter has provided accounting, auditing, tax, and consulting services to businesses of varying sizes and industries throughout Pennsylvania and the continental United States. Boyer & Ritter has offices in Camp Hill, Carlisle, Chambersburg, and State College.