Major steel and plastic pipe manufacturer taps Boyer & Ritter Principal Crystal Skotedis for Executive Role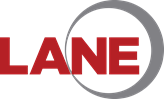 CAMP HILL, PA – As one of the country's leading steel and plastic pipe manufacturers, Lane Enterprises realized it needed to broaden its executive team to help manage the company's significant growth.
Patrick Collings, the Camp Hill-based company's President and CEO, immediately knew the right person to add to the team at Lane Enterprises Holdings, Inc.: Boyer & Ritter Principal Crystal A. Skotedis, who worked closely with the employee-owned company for the past two decades.
Skotedis readily admits she was hesitant at first. While her relationship with Collings and his top executives was exceptional, she cherished her deep connection with Boyer & Ritter, which she joined in 2003 after graduating from Bloomsburg University with a BS in Business Administration.
Ultimately, after long talks with Lane executives and her colleagues at Boyer & Ritter, she knew it was the right move.
"When a company like Lane asks me to create a job description for myself that reports only to the CEO of such a significant organization, I knew it was a once-in-a-lifetime opportunity,'' Skotedis said. "Lane Enterprises was the first engagement I worked on at Boyer & Ritter, and I was moved by the amazing story of how a group of talented entrepreneurs led a team that would fashion a national enterprise owned by its employees.''
For Collings, when the company's growth necessitated adding executive talent, he immediately knew who he wanted next to him.
"We are extremely excited to welcome Crystal to the executive team at Lane Enterprises," said Collings. "Crystal brings an ideal combination of existing knowledge of our business along with highly valued skillsets from Boyer & Ritter to support our next chapter of growth. We are grateful to the current executive team and employee owners for all they've done to grow our company, and we look forward to continued success incorporating Crystal's leadership."
As a new member of the executive team of Lane Holdings, Inc., Skotedis will oversee the finance, IT, and human resource departments and help build additional infrastructure to support future growth of the company.
Skotedis said her move also underscores what makes Boyer & Ritter unique: A team of experienced professionals who know how to assist clients with their specific industry-related needs.
Boyer & Ritter CEO Robert J. Murphy, CPA, CVA/ABV said it has been a privilege to watch Skotedis grow and become a leader in the firm and her field.
"From the beginning, Crystal has shown a drive and intellectual curiosity that made her invaluable to not only Boyer & Ritter but to our clients as well,'' Murphy said. "We wish Crystal all the best and look forward to working with her in her new role with Lane Holdings.''
About Boyer & Ritter
For nearly a century, Boyer & Ritter has provided accounting, auditing, tax, and advisory services to businesses of varying sizes and industries throughout Pennsylvania and the continental United States. Boyer & Ritter has offices in Camp Hill, Carlisle, Chambersburg, and State College.
About Lane Enterprises
Lane Enterprises specializes in partnering with customers from consultation to installation to providing highly engineered products for every storm water management, water quality, and small bridge application. Lane Enterprises is a full-line manufacturer of corrugated metal and plastic drainage products, structural plate products and powder coating services. Lane Enterprises, Inc. operates 17 plants in the Mid-Atlantic, Northeastern, Southeastern, Southwestern and Western states producing various types of buried structures and drainage solutions for the construction industry.
###