Boyer & Ritter donates more than 3,100 cans of food as part of its holiday party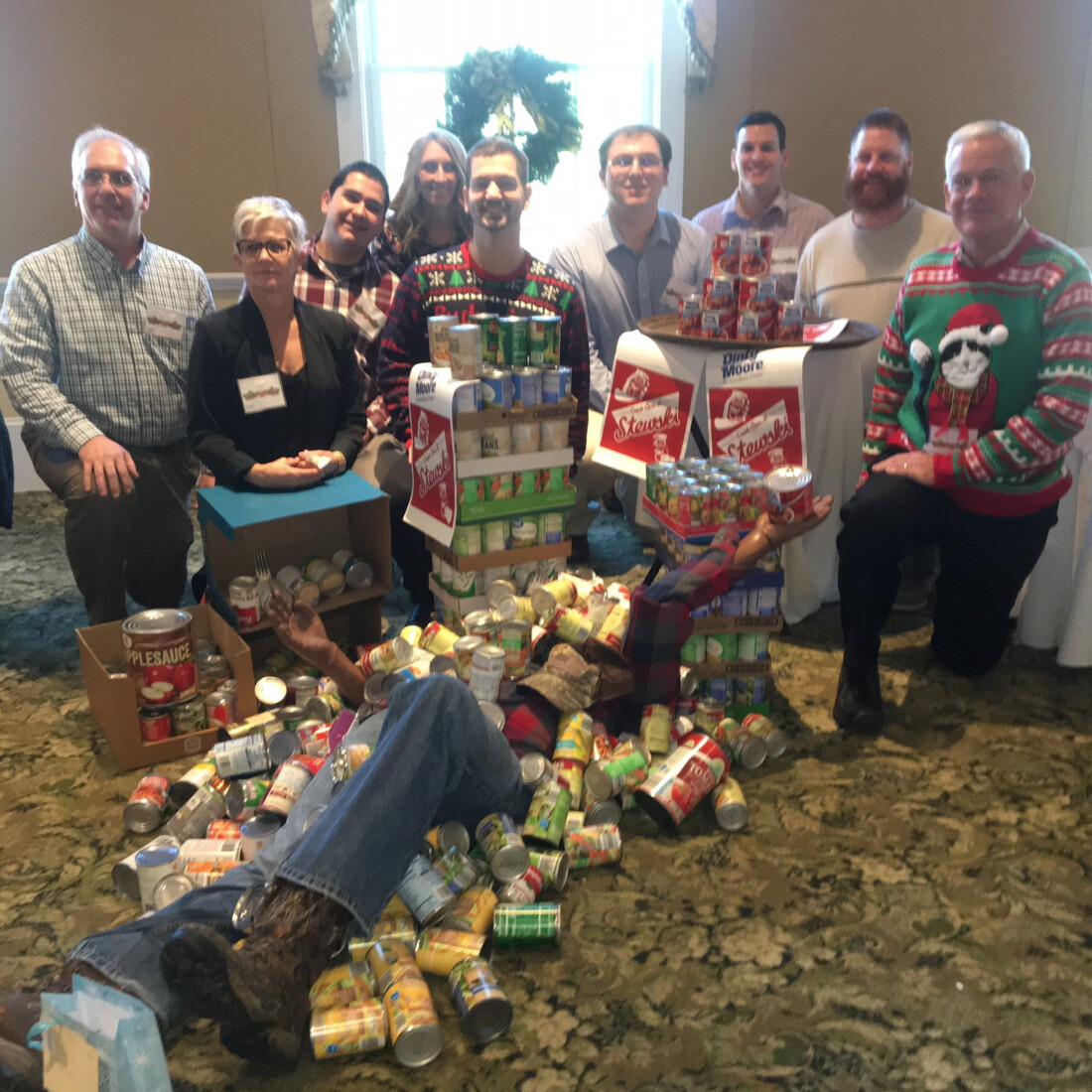 CAMP HILL, PA – Team building, fun competition and service to others all came together when Boyer & Ritter CPAs and Consultants' staff purchased and used more than 3,100 cans to construct sculptures for the firm's annual meeting and holiday party. The firm then donated the nearly 3,000 pounds of canned food and an additional $200 cash to the Pennsylvania Food Bank.


Spearheaded by members of the firm's community outreach committee, the CAN-struction teams used the cans to build creative sculptures including a snowman, Christmas tree, fireplaces, flags, mosaic images of the firm's CEO and a whimsical "Dinty Moore cleanup in aisle five" complete with legs poking from a pile of cans. In all, ten sculptures were created during Boyer & Ritter's annual meeting and holiday party at the West Shore Country Club on Dec. 20. All team members voted for three winning sculptures in categories of most creative, best engineering, and best overall.
"One of the highlights of every annual meeting is a team-building exercise,'' said Boyer & Ritter CEO Robert J. Murphy, CPA, CVA/ABV. "This year we wanted to combine it with something that would also benefit our community and help families over the holiday season and beyond. Our desire is that the real winners of this friendly competition are the Pennsylvania Food Bank in serving our neighbors in need.''
This year's annual meeting also featured a keynote presentation by Tim Fatzinger, President and CEO of United Way of the Capital Region.
About Boyer & Ritter LLC
For nearly a century, Boyer & Ritter has provided accounting, auditing, tax, and consulting services to businesses of varying sizes and industries throughout Pennsylvania and the continental United States. Boyer & Ritter has offices in Camp Hill, Carlisle, Chambersburg, and State College.