Boyer & Ritter LLC named Harrisburg area's "Best Accounting Firm" by Susquehanna Style Magazine
News
Susquehanna Style Magazine
06.17.2021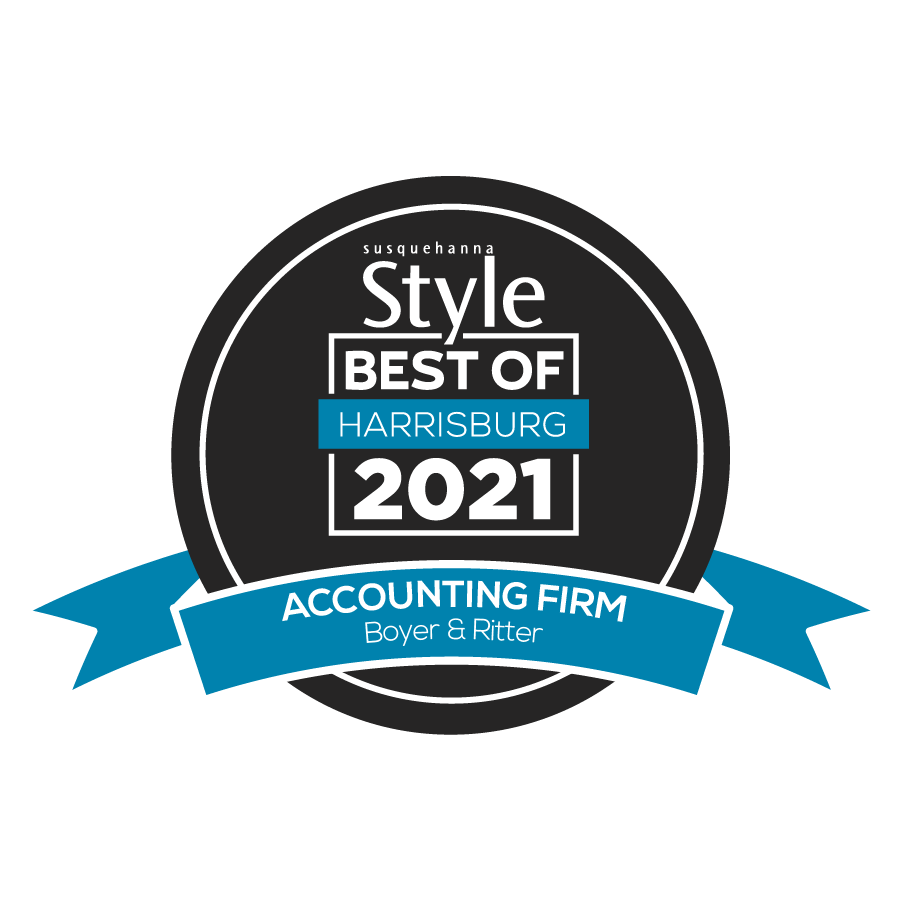 CAMP HILL, PA (March 10, 2021) – Susquehanna Style magazine's annual reader poll to find the "best of the best" in the region has named Boyer & Ritter CPAs and Consultants Best Accounting Firm in the Harrisburg area.
The magazine's survey – open to its more than 80,000 readers – asks participants to rank businesses in everything from best breweries and lunch spots to banks and law firms. A complete list of Best of Harrisburg winners is available in this month's Susquehanna Style magazine.
"Our team prides itself on understanding each client's business needs and helping them solve problems and achieve their goals,'' said Boyer & Ritter principal and CEO Robert J. Murphy, CPA, CVA/ABV. "We are honored to be among those selected for the Best of Harrisburg list, which is a testament to our firm's great team of accounting professionals and support staff.''
Murphy pointed to Boyer & Ritter's work helping firms navigate COVID-19 business relief programs, including the Payroll Protection Program, ERTC, and EIDL. This ongoing effort has made Boyer & Ritter a trusted source consulted by other accounting firms and businesses nationwide.
Earlier this year, Boyer & Ritter was named among the "Top 100 Organizations" by Pennsylvania Business Central Magazine. Additionally, Accounting Today Magazine recognized the firm for the fifth straight year as one of the top Mid-Atlantic accounting firms – one of only six Pennsylvania firms making the list.
For nearly a century, Boyer & Ritter has provided accounting, auditing, tax, and consulting services to businesses of varying sizes and industries throughout Pennsylvania and the continental United States. Boyer & Ritter has offices in Camp Hill, Carlisle, Chambersburg, and State College. For more information, visit www.cpabr.com