Boyer & Ritter team building competition results in more than 1,400-pound donation of food and personal hygiene supplies to New Hope Ministries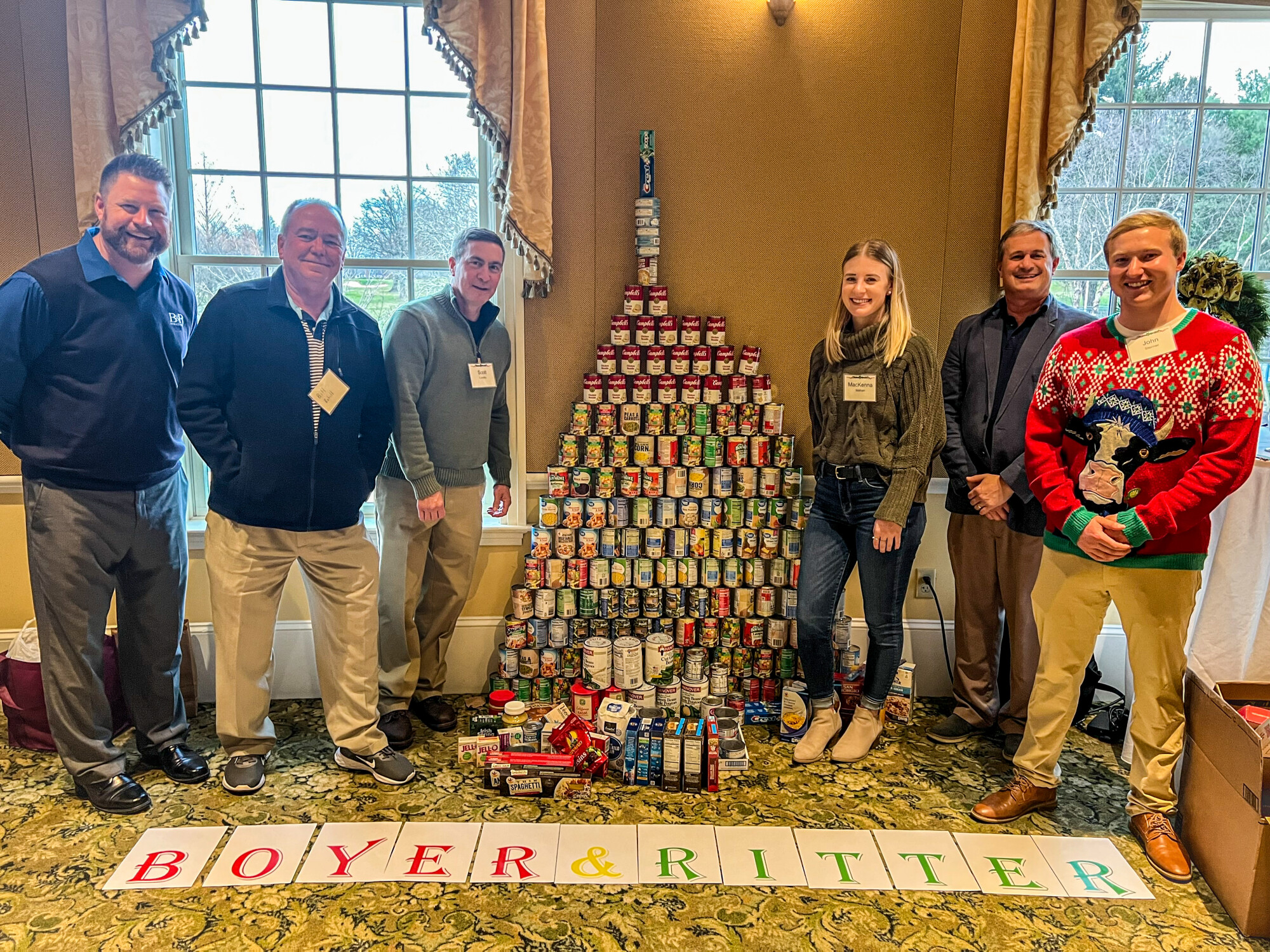 CAMP HILL, PA – Team building, fun competition, and service to others all came together when Boyer & Ritter staff used more than 3,200 cans and boxes of food and personal hygiene products to construct sculptures for the firm's annual meeting and holiday party in December.
Boyer & Ritter then donated the items to New Hope Ministries, which runs a mobile food pantry and distributes food and personal care items at its Camp Hill, Dillsburg, and Dover locations.
The "Can-Do Contest" teams used the cans and other items to build creative sculptures, including Christmas Trees, a fireplace, and cookies and milk for Santa.
In all, the teams created ten sculptures during Boyer & Ritter's annual meeting and holiday party at the West Shore Country Club. Judges voted for three winning sculptures in the tallest, most creative, and grand champion categories.
"As we celebrate the holiday season, all of us at Boyer & Ritter believe it is important to remember those in need,'' said CEO Robert J. Murphy, CPA, CVA/ABV. "Our sculpture contest is a great team-building exercise that has the added benefit of helping our community.''
About Boyer & Ritter LLC
For nearly a century, Boyer & Ritter has provided accounting, auditing, tax, and consulting services to businesses of varying sizes and industries throughout Pennsylvania and the continental United States. Boyer & Ritter has offices in Camp Hill, Carlisle, Chambersburg, and State College.