Boyer & Ritter's 'Sip & Support' raises more than $2,000 for Dress for Success and the United Way of the Capital Region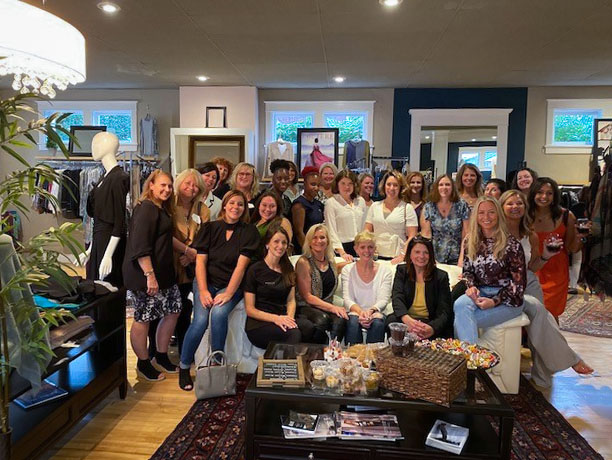 CAMP HILL, PA – The professionals at Boyer & Ritter CPAs & Consultants – along with their guests – recently shopped with a special mission: supporting Dress for Success and the United Way of the Capital Region.
The firm recently hosted "Sip & Support" at Hershey's Simply J. Boutique, which donated 20 percent of all sales to both organizations. Additionally, Lisa A. Myers, a Principal with Boyer & Ritter and an event organizer, matched the total – resulting in the nonprofits receiving $1,058 each.
"We were thrilled with the turnout and success in raising needed fundings for these worthwhile organizations,'' Myers said. "All of us feel strongly about giving back to our community, and this was a wonderful way to make a difference.''
Dress for Success empowers women to achieve economic independence by providing a network of support, professional attire, and development tools to help women thrive in work and life.
United Way of the Capital Region helps improve lives in Cumberland, Dauphin and Perry counties by identifying the most pressing community needs and supporting nonprofits that provide solutions.
About Boyer & Ritter LLC
For nearly a century, Boyer & Ritter has provided accounting, auditing, tax, and consulting services to businesses of varying sizes and industries throughout Pennsylvania and the continental United States. Boyer & Ritter has offices in Camp Hill, Carlisle, Chambersburg, and State College.