Boyer & Ritter wins a ClearlyRated 2021 Best Of Accounting Award for service excellence
Clients of winning firms are twice as likely to be completely satisfied.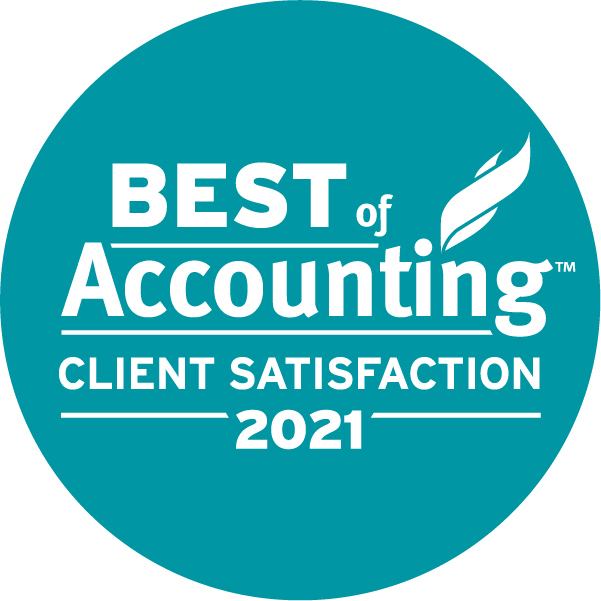 CAMP HILL, PA – After receiving top survey scores, Boyer & Ritter LLC won a ClearlyRated Best of Accounting® Award for providing superior service.
ClearlyRated makes the award primarily based on client-provided responses to survey questions including: "How likely are you to recommend our company to a friend or a colleague?"
Boyer & Ritter LLC received satisfaction scores of 9 or 10 out of 10 from 95 percent of their clients, significantly higher than the industry's average of 53 percent in 2020. On average, clients of 2021 Best of Accounting winners are twice as likely to be satisfied than those who work with non-winning firms, according to Clearly Rated.
"It is inspiring that our clients recognize and appreciate our team's hard work and dedication on their behalf,'' said Boyer & Ritter CEO Robert J. Murphy, CPA, CVA/ABV. "We appreciate this is a distinction we have to earn every day by providing insightful guidance and unmatched service.''
Eric Gregg, ClearlyRated's CEO and founder said award recipients show their commitment to "go above and beyond" to support their clients.
"These service leaders have demonstrated their capacity to be agile, to be precise, and to prioritize the client experience above all else,'' Gregg said. "It is my honor to celebrate and showcase 2021 Best of Accounting winners alongside feedback from their actual clients on ClearlyRated.com."
About Boyer & Ritter LLC
For nearly a century, Boyer & Ritter has provided accounting, auditing, tax, and consulting services to businesses of varying sizes and industries throughout Pennsylvania and the continental United States. Boyer & Ritter has offices in Camp Hill, Carlisle, Chambersburg, and State College.
About ClearlyRated
Rooted in satisfaction research for professional service firms, ClearlyRated utilizes a Net Promoter® Score survey program to help professional service firms measure their service experience, build online reputation, and differentiate on service quality. Learn more at https://www.clearlyrated.com/solutions/.
About Best of Accounting™
ClearlyRated's Best of Accounting® Award recognizes accounting firms that have demonstrated exceptional service quality based exclusively on ratings provided by their clients. The award program provides statistically valid and objective service quality benchmarks for the accounting industry, revealing which firms deliver the highest quality of service to their clients. Winners are featured on ClearlyRated.com—an online business directory that helps buyers of professional services find service leaders and vet prospective firms with the help of validated client ratings and testimonials.