Is your PA business or nonprofit 10 years old? May be time for your Decennial Report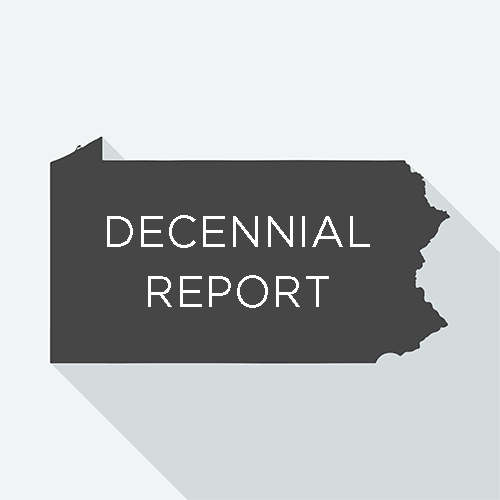 As a way to ensure registered businesses and nonprofits, along with their logos and other identifying marks, are still active, Pennsylvania requires entities to confirm their existence every 10 years in a "Decennial Report.''
While the fee is only $70 to confirm your entity remains active, the potential cost of not filing by the Dec. 31, 2021 deadline could be high – someone else could grab your company's name or logo. You can still file after the deadline, but again, you run the risk of another party traipsing over your good name.
Entities required to file may have received a postcard in January from Pennsylvania's Department of State. However even if you didn't get one, it pays to make sure you're not on the list of necessary filers.
Below are some commonly asked questions and for more information, as well as the form you need, click here.
How can I check to see if I have to file?
Entities have to make decennial filings every 10 years, in years ending with the numeral "1," for example, 2001, 2011, 2021.
You can go here for an online, searchable PDF list of all the entities required to file this year.
Especially if your business or nonprofit is on the list and you didn't get a postcard, it is a good idea to make sure the state's Corporations Bureau has good info on your business. You can go here to look yourself up and ensure everything is accurate.
Are there any exceptions to the filing rule?
If your entity makes a new or amended filing with the Corporations Bureau between Jan. 1, 2012 to the end of the year, you do not have to file a Decennial Report. There are a few other exceptions, which you can review here.
Could I really lose my company's name if I don't file?
The short answer is yes. According to the state:
If any non-exempt entity fails to file a decennial report during the filing period from January 1, 2021 through December 31, 2021, it no longer has exclusive use of its name on or after January 1, 2022. While the business entity continues to exist, its name becomes available for any corporation or other association registering to do business in the Commonwealth of Pennsylvania which may request it.
While you can still file after the end of this year, the state warns you can reclaim your name "unless [it] has been appropriated during the period of the delinquency."
Suppose you fail to file a Decennial Report to protect your insignia or mark? In that case, it is no longer registered – or protected -- and you will have to re-register by filing the original application.
Bottom line
Even if you didn't get a postcard, if it has been 10 years or more since you filed anything with the Corporations Bureau, check the list of entities required to submit a report.
While you are at it, look yourself up and make sure the information the state has for your entity is up to date and correct. As the saying goes, "better safe than sorry.''