Accounting4Leaders Externship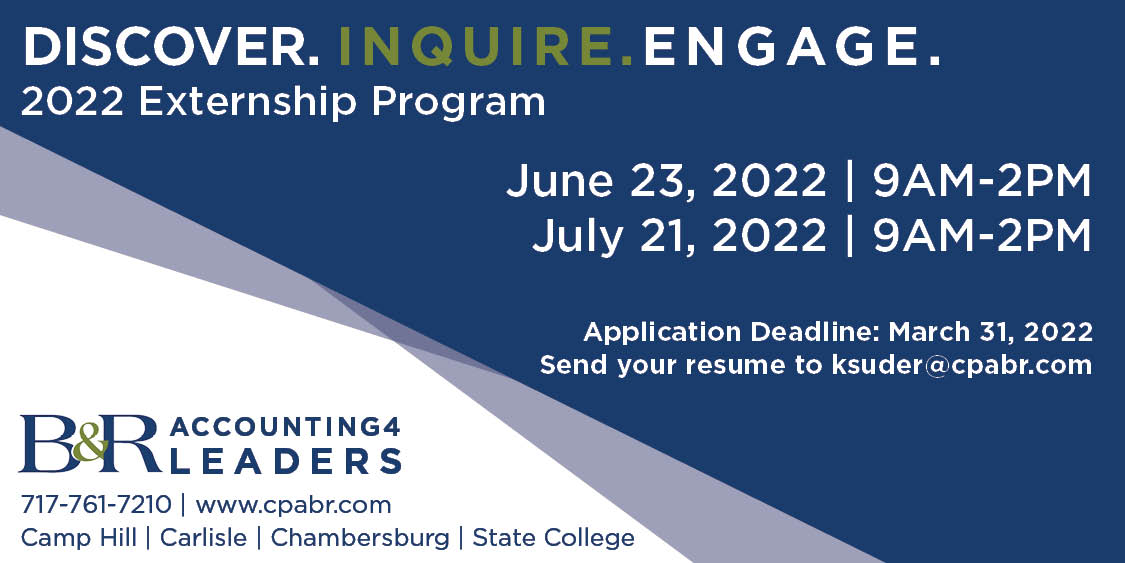 2022 Dates: June 23, 2022 | 9AM - 2PM & July 21, 2022 | 9AM - 2PM
Boyer & Ritter's Accounting 4Leaders Series seeks highly talented accounting majors who will relish the opportunity to experience a career within one of the fastest growing CPA firms in southcentral PA. In this 2 day externship program, you will gain an understanding of public accounting and consulting services. We seek candidates in good academic standing with either a declared accounting major or a strong desire to learn more about public accounting. Our culture is like no other and we cannot wait to share it with you!
To attend, submit your resume to: ksuder@cpabr.com.
Application Deadline: March 31, 2022
*While not required, attendance on both dates is strongly recommended. Due to the anticipated volume, additional dates may be added.